Since the mid-1980s, Mecal has specialised in the manufacturing of pinions and shafts for rack and pinion and scotch yoke actuators, providing its support to the most important national and international companies in the sector.
It follows all developments in collaboration with the customer in order to manufacture the product in the best possible way and to make non-standard female power take-off shapes.
The product is completed with heat treatments or coatings, such as: nickel plating, nitox, nitrublack, nitreg, tenifer, cataphoresis and zinc plating.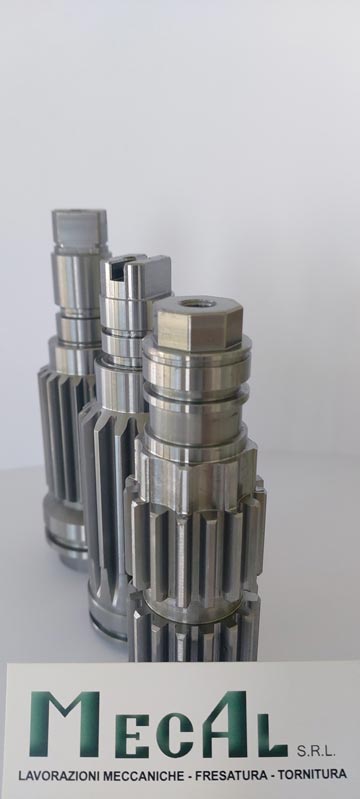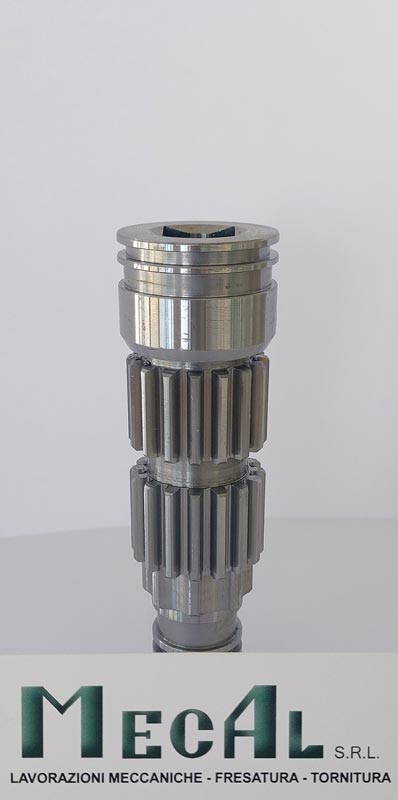 A mechanical pinion is a gear wheel with teeth cut into its outer surface. It is a fundamental component in motion transmission systems, especially when it is used in conjunction with another toothed wheel, called a "gear", or a linear tooth called a "rack" to transmit motion and power. Mechanical pinions are widely used in a variety of industrial machinery and equipment such as engines, vehicles, hoisting machines, agricultural equipment and many other applications. They are designed with different sizes, shapes and tooth profiles based on the specific motion transmission and torque requirements of the system.
WHAT ARE SHAFTS FOR ACTUATORS?
A rotary pneumatic actuator shaft is a component that receives movement or force from one or more racks or a lever system (scotch yoke). In general, a pneumatic actuator converts energy into inputs, such as pneumatic energy, in a rotary motion.
The rotary pneumatic actuator shaft is an integral part of this motion or force transmission process. The actuator shaft can be made of different materials such as carbon steel, stainless steel or aluminium, depending on application specifications and strength requirements. The shaft is usually designed to withstand high loads and to transmit movement without deforming or breaking.
CONTACT US FOR MORE INFORMATION
Our technicians are always available to provide analysis, advice and a free quote.